Plum are rich in beneficial properties: antioxidant, detoxing and purifying.
Brand
BioItalia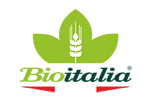 Ingredients
100% organic plums.
Nutritional Values
Nutritional values per 100g:
energy 275kj – 65kcal
fat 0,2g of which saturated fatty acids 0g
carbohydrate 14,5g of which sugars 12,9g
fibre 1,4g
protein 0,7g
salt 0g
Tips
Drinking this smoothie in the morning may favor your bowel habits, but it can be drunk at every moment of the day.