Pear and banana smoothie is a smoothie with 100% fruit and all the sweetness of freshly picked bananas and pears.
Brand
BioItalia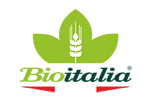 Ingredients
Pear* (75%), banana* (25%).
*Organic.
Nutritional Values
Nutritional values per 100g:
energy 260kj – 64kcal
fat 0,1g of which saturated fatty acids 0g
carbohydrate 13,7g of which sugars 12,4g
fibre 2,2g
protein 0,4g
salt 0g
Tips
Ideal as a snack or to recharge your energy.